La structure indie hip-hop Rhymesayers Entertainment, la maison-mère d'Atmosphere, Brother Ali, Blueprint, Jake One ou encore P.O.S., a déjà un programme riche et chargé pour cette nouvelle année 2010. Elle a d'ailleurs bien commencé avec deux sorties à ne pas manquer en ce mois de Janvier en France, celles de Felt et BK-One. Un briefing s'impose.
Felt est l'association de Slug (la gueule d'Atmosphere) et Murs (des Living Legends), Felt 3 est – comme son l'indique – leur troisième opus composé d'un troisième larron pour la circonstance : le producteur expressionniste de chez Def Jux, j'ai nommé Aesop Rock. Il est aussi un hommage à l'actrive Rosie Perez, héroïne du film culte de Spike Lee Do The Right Thing. Dans cette mise en scène sonore, on reconnaît immédiatement le style de prod surnaturel d'Aesop, ckeu-ro dans l'esprit, parfois trip-hop par sa brutalité et lugubre, bref qui défonce quoi. Les deux MCs complémentaires sont en mode 'fuck the world' et composent avec des psycho-fictions (« Ghost Dance Deluxe », « Henrietta Longbottom », « G.I. Josephine »), courts rebondissements (l'inter-strumental « Kevin Spacey », « Felt Good », « The Clap », « Get Cake ») et party-crashers bruyants (le monstrueux « Bass For Your Truck », « Revisiting the Styleetron », « Glory Burning », « We Have You Surrounded »). Au firmament de leur délirium, Murs, Slug et Aesop Rock sombrent dans l'inferno de « Deathmudermayhem », peinture goudronnée genre néo-métallo fantomatique dessinée avec du sang d'encre. Dans ce sens, la formule [2 MCs x 1 producteur] est ravageuse : Slug et Murs affichant une bonne complicité multipliée par les instrus d'Aesop Rock égale une très bonne sortie hip-hip indie qui attirera bon nombre de connaisseurs anti-conformistes.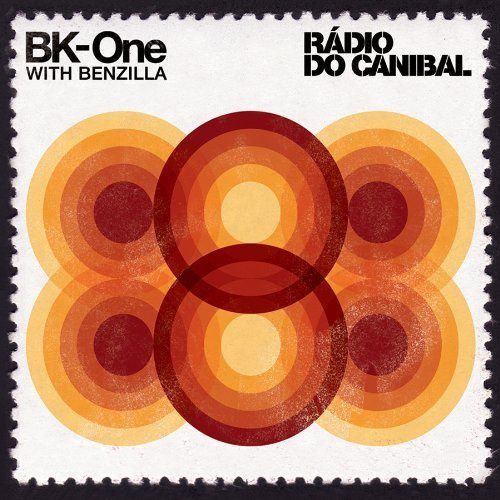 Le blase de BK-One ne vous dit rien, mais il suit de près celui de Brother Ali puisqu'il s'agit de son DJ. BK-One a deux passe-temps : voyager en Amérique latine et faire du son avec Benzilla. Son premier album Radio do Canibal concilie ces deux passions : du hip-hop aux épices sud-américaines. Ses nombreux contacts venus participer à ce projet (Slug, Murs, Scarface, Phonte, Brother Ali bien entendu, Raekwon et Black Thought des Roots pour ne citer que les plus connus), ainsi que les collègues de travail (Blueprint, P.O.S., I Self Devine). Les boucles utilisées pour les instrumentaux nous y transportent également, il suffit d'ajouter quelques couplets et le tour est joué (« Blood Drive » avec Slug, « Love Like That »). Cet album consacre de purs instants comme « The True & Living » avec Raekwon, « Here I Am » avec Phonte, Brother Ali de nouveau et The Grouch, « Philly Boy » avec Black Thought (on s'en serait douté) ou encore le terrible « A Days Work » avec le non moins terrible P.O.S. Les samples latinos nous transportent littéralement, il suffit d'ajouter quelques couplets et le tour est joué (« Blood Drive » avec Slug, « Love Like That »), et j'en passe de ce qui suit, tout aussi savoureux.
Les nouveautés à venir sont tout aussi attendues. À commencer par le duo formé de Jake One et Freeway avec leur Stimulus Package prévu pour mi-Février (accompagné de leur excellent single « She Makes Me Feel Alright » écoutable sur le site www.rhymesayers.com), suivi quelques semaines plus tard du nouvel LP solo d'Evidence des Dilated People, Cats & Dogs.